This shop has been compensated by Collective Bias, Inc. and its advertiser. All opinions are mine alone. #RegisteringForBaby #CollectiveBias
With just a few weeks left until baby comes, I've been a busy mom-to-be prepping our house and family for our newest arrival. I don't think you can ever be fully ready to bring a baby home, but I'm really starting to feel like we're as ready as we'll ever be. If you're expecting, here are five ways you can prepare for when your little one arrives.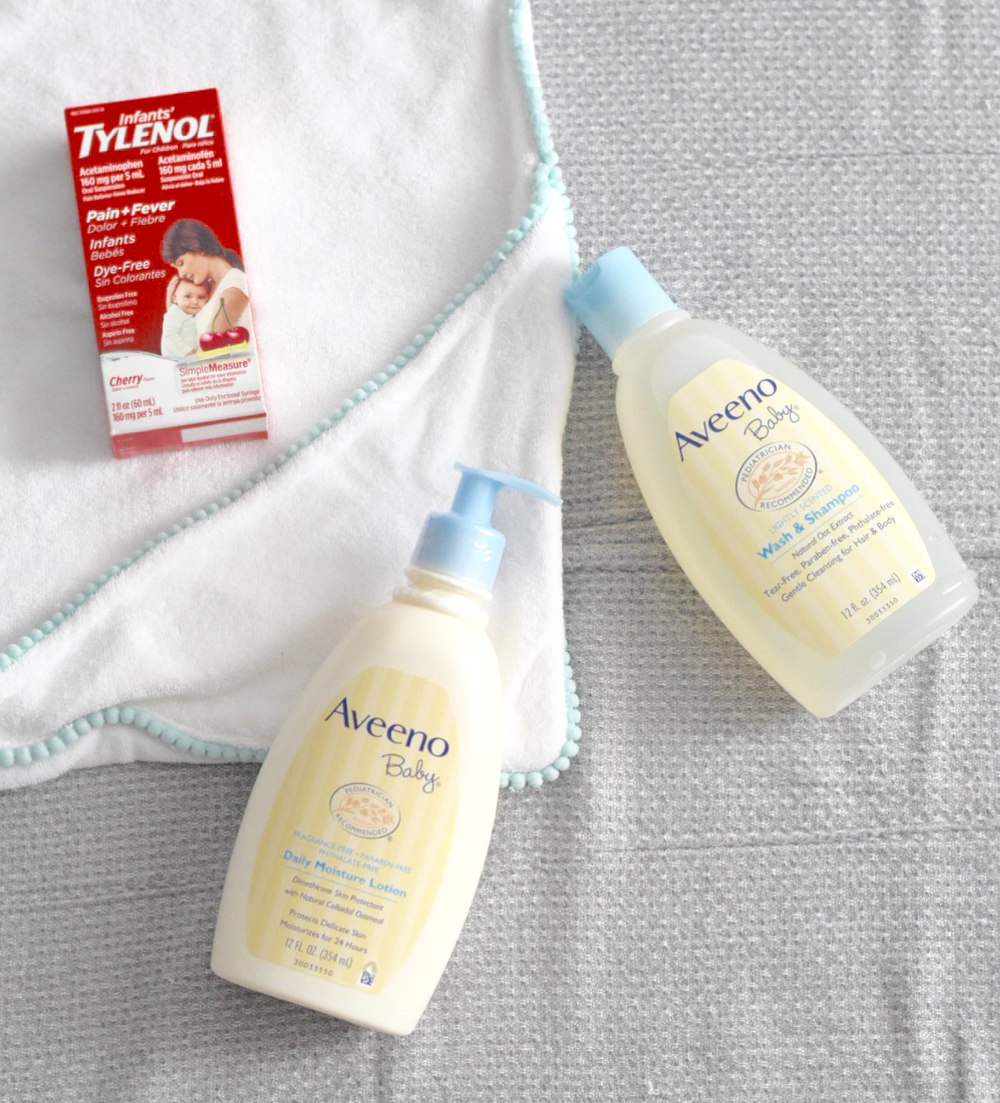 Shop the image above by clicking directly on the products!
Stock the fridge and freezer. You can find my list of freezer friendly meals here. Over the weekend I also made jambalaya and chicken Alfredo roll ups to add to our freezer stock. Both will be great to pop in the oven or on the stove on chilly nights when we're too tired to think about dinner. I've also started making sure I have healthy snacks like yogurts, granola bars and fruits and nut mixes to have on hand during the day when I may not get a chance to eat breakfast or lunch.
Get a flu shot. To be completely honest this was not something I thought about until my doctor mentioned it, but I'm making sure all our family members have their flu shots. The last thing I want is a sick newborn, and by making sure our family members have flu shots is one way to protect baby G from colds.
Preparing your home. I know it will be a little while before we really need to baby proof our house, but in the meantime we're adding alarms to the windows in the nursery and I've started thinking about how we can switch to more organic, all natural cleaning products. Because we have two floors, I've also prepped a baby changing station on both floors, one in the nursery on the second floor and one in our guest room on the first floor. This will save us from having to run up the stairs every time we need to do a diaper change!
Plan for some "me" time. A few weeks ago I took a few days off work and had a mini staycation. I know that even after the baby comes it will be important to have time for myself, but I knew this would be the last time for a long while where I would have consecutive days of "me" time without any of the mom guilt I hear about. I got my haircut and a manicure, spent a day shopping with my mom and did some work around the house and in the nursery. I also made sure to give Riggins lots of snuggles!
Review your registry for all the baby essentials. We were so lucky to receive so many amazing gifts from friends and family at our baby shower. Like I said, I don't think we will ever be fully ready, but thanks to the Target Baby Registry, I've been able to review their handy checklist for items I may have not thought about or haven't received yet. When you create a Target Baby Registry online, in-store or through their app, it automatically populates with popular items like Aveeno® Baby Daily Moisture Regimen Pack. I knew we'd need an infant bath and cute little baby towels, but I didn't even think about making sure we have baby lotions and bath wash. I'm so glad we have these now though so we won't be running out to the store before baby's first bath. I also didn't think about getting baby medicine ahead of time, but again having Infant TYLENOL® 2oz. Cherry on hand now will make things a little stressful at the first sign of a baby sniffle. 

 
When you register with Target, you'll receive a Welcome kit that you can pick up at Guest Services with $50 worth of coupons & handpicked samples. (Amazing!) You'll also receive a 15% off discount 8 weeks before your due date to provide savings on anything left on the registry. The perfect time to pick up diapers, wipes and other essentials you know you'll be going through quickly those first few weeks! 
Setting up your Target Baby Registry is so simple, especially with the app. If you're an expectant mom I'd recommend registering with Target today!